Honeymoon Holiday Hints
After two people decide they are right for each other, they have to go through a lot of work before they can finally be married. The first thing they will need to do is look at the overwhelming array of engagement rings in stores, and find that one special piece the bride will wear as an engagement ring.Hopefully, it is a ring she will wear for the rest of her life.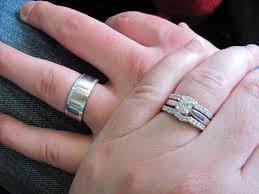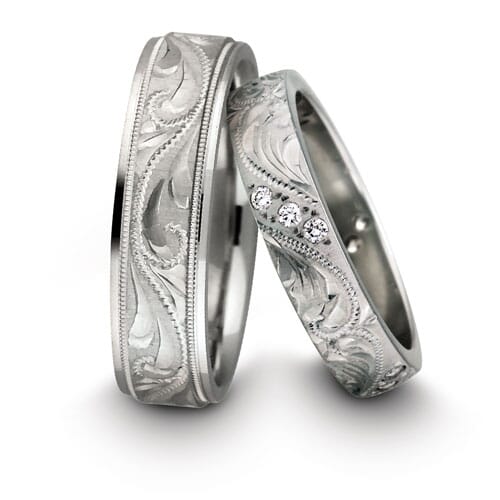 Some take time to decide if they are going to pick a classic solitaire engagement ring, or if they are going to forgo this for a ring with an emerald or some other gem. After the engagement ring, the couple has to pick a diamond ring design they will be proud to wear for always. Choosing the right wedding ring is quite a challenge today because there are so many diamond rings, promise rings, eternity rings, and wedding rings in the market.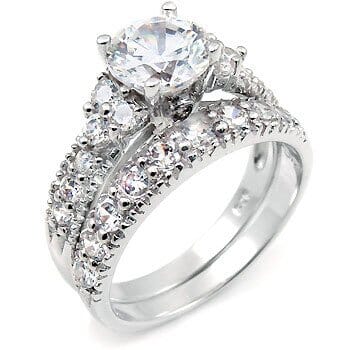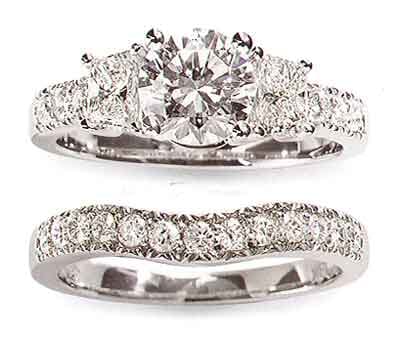 After the wedding rings are chosen, there are other things to attend to. The reception, the ceremony, the guest list, the bridal entourage, invitations, and the flowers are but part of a list that could go on and on and on.By the time a couple has finished marching down the aisle, chances are that they will be exhausted and eager to get away. Going away on a trip is certainly a good idea, and the nicest thing about going on a honeymoon today is the fact that people now have easy access to countless amazing places.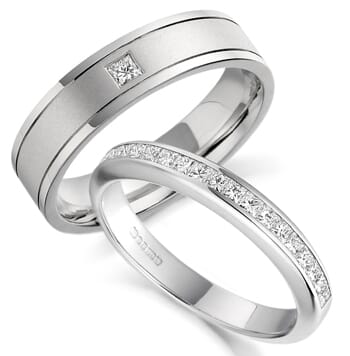 The Conventional Honeymoon
If you are the type of person who enjoys the comfort of conventional honeymoons, go ahead and go for it. Five of the most popular honeymoon destinations in the United States are Walt Disney World in Florida, Hotel Bellagio in Las Vegas, The Four Seasons Hotel in the Big Island, Hawaii, The Ritz-Carlton in St. Thomas, Virgin Islands, and The Little Nell in Aspen, Colorado.
If you go to any of these places, you are sure to have a relaxed time with nothing to worry about. If you are from out of town, everything – from transportation to and from the airport to package tours will be taken care of. All you will need to do is enjoy yourself and the many activities these resorts offer.
The Creative Honeymoon
If you are the type of person who always wants to do things that are a little out of the ordinary, you can go to many places on your honeymoon. If there is anything you have always wanted to do, your honeymoon is a fine time to do it. Although this may seem like getting to your bucket list early, there is no law saying you have to leave the "must-dos" in your life for your retirement.
1. Climb a Mountain Together
If you have both wanted to do some climbing, and if you have the time and determination to become fit enough to fulfill this desire on your wedding trip, then go ahead and do so. The world is full of mountains to climb – and some are actually quite within the abilities of neophyte mountaineers. One such mountain is Mt. Haleakala in Maui, Hawaii. If you haven't had the time and opportunity to develop the strength and stamina for a rough climb, this is the ideal mountain top for you.
The peak of this mountain is accessible by jeep so you can choose to hike part of the way, and hop on the jeep when you become tired. Mt. Haleakala is actually a shield volcano standing at more than 3000m at its peak. If you get to the top, you can look down on the 800-meter deep depression that is actually the mouth of the volcano. Here you can hold hands with your groom, and watch the Maui sunset knowing this is but one of the wonders that you will share as a couple.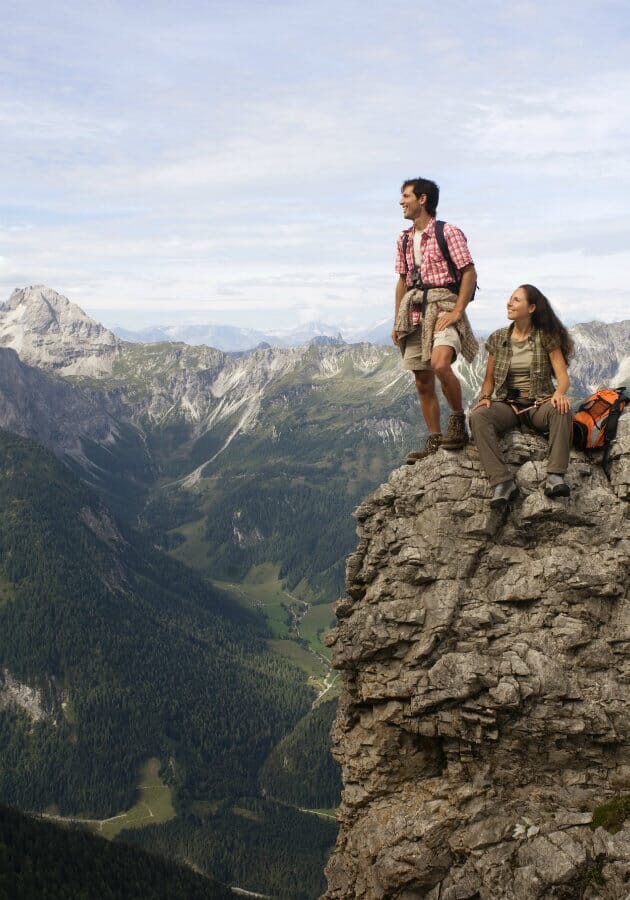 Another easy climb would be Elbrus, in the Caucasus, Russia. Although advocates of Elbrus have been saying it is the highest peak in Europe, Elbrus actually has slopes that beginners can easily climb. If you have your mountain climbing honeymoon between June to August, you will find yourself taking a gentle climb in the company of people from all over the world. You walk part of the way, then ride a cable car, and take a snowcat. As long as you are there when the weather is good, you will be able to watch the sun come up over the mountain.
2. A Cleanse and Detoxify Honeymoon
If you have been wanting to cleanse, detoxify, and spend a few days just getting started on a better path to health, you can turn your honeymoon into a cleanse-and-detoxify holiday. You can look up places in Thailand to do this, or you can go to Tagaytay, Philippines.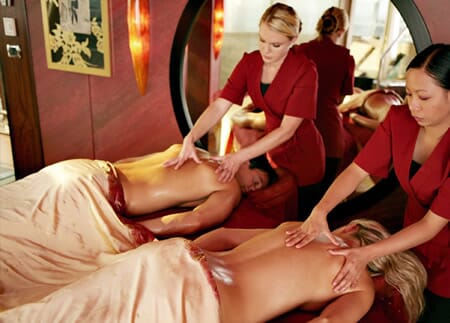 Both Bangkok and Tagaytay offer marvelous programs that will not get in the way of your having a proper honeymoon. Herbal remedies, aromatherapies, massage, and cleansing diets are all part of the health enhancing packages offered by places in these two areas. You will also have daily yoga, and a fitness routine that you can continue to follow as you embark on your new life together.
3. Honeymoon in a Castle
The typical ending for a prince and a princess is to live happily ever after in a castle. The happily ever after is something you will have to work on for the rest of your lives, but a stay in a castle is something you can immediately arrange for your honeymoon. Many castles have been converted into luxury hotels all over the world. If you have the inclination and the time for honeymooning in a castle, you won't have any trouble finding a place to begin your happily ever after.
Aman at Summer Palace in Beijing allows guests to enjoy the ambiance of living in pavilions intended for guests of the Empress Dowager. Here you can enjoy stately living spaces with Ming Dynasty-style furniture, and take moonlit walks in the Reflection Pavilion with its lotus pond.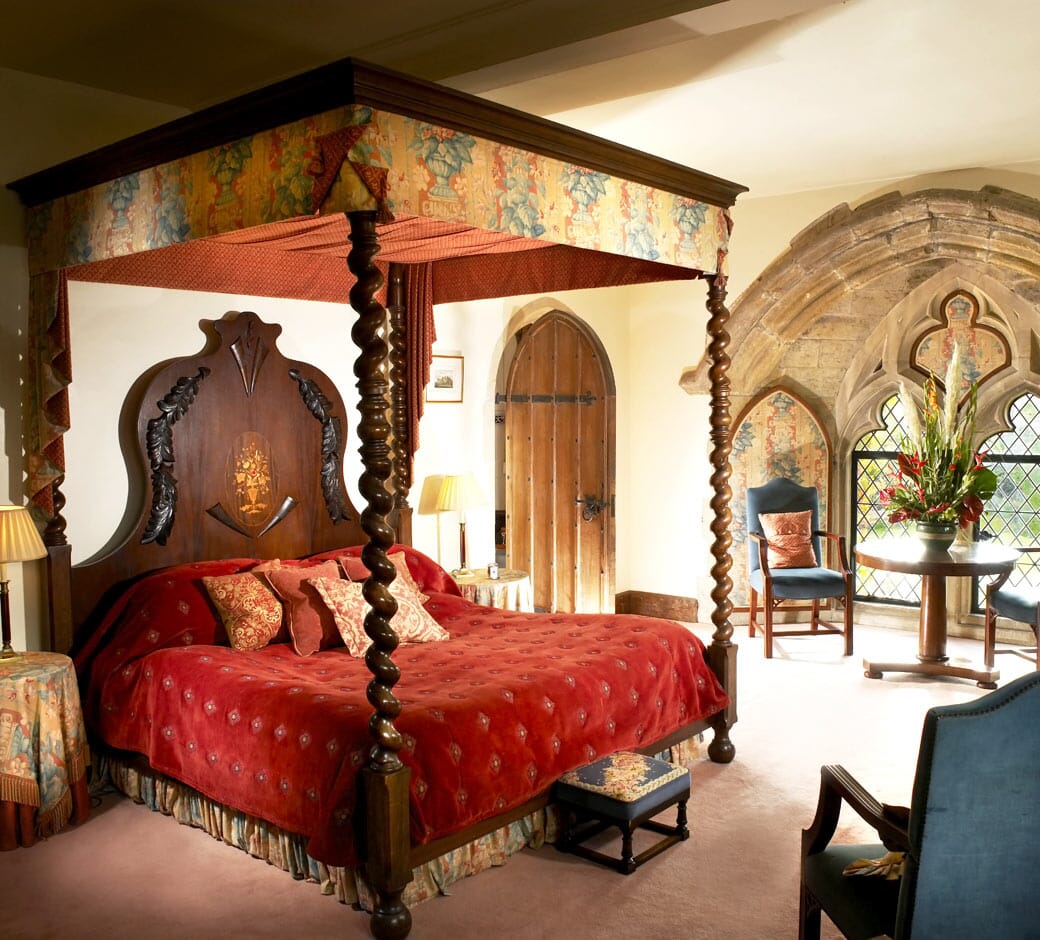 If Europe is where you want to be, you and your loved one can spend a week at Hotel Imperial Vienna, Austria. Originally built as the Vienna residence of Prince Philip of Württemberg, the palace was turned into a hotel in 1873. However, its owners have maintained the special touches that made it worthy of a prince. Here you will live with the crest-embossed drapes, 19th century chandeliers, and artifacts that bring to life the former palace's 150-year past.
4. A Safari Honeymoon
The modern safari is not the sweat-and-gore adventure that most movies depict it to be. If you have the chance to go to South Africa for a safari, you will of course be able to take a ride deep into a reserve to see animals that most people only read about. You will also have the chance to enjoy outdoor dinners with the star-studded African sky as your canopy, and take home some interesting folk art.
5. Stand on a Glacier
Everyone knows that global warming has come upon the planet. In the last thirty years the glaciers have been melting at a rate that is alarmingly faster than ever before. It would be wide for couples to see the glaciers as they are today.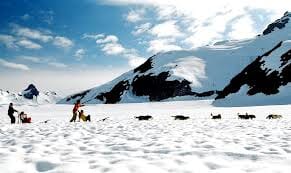 A typical glacier honeymoon will include hiking, sightseeing, viewing wildlife, and of course, a visit to the glaciers. If you like road trips, drive around Alaska before or after seeing the glaciers, and enjoy one of the most scenic routes in the world.
There are many other unique ways to spend your honeymoon. If you and your soon-to-be better half share a passion for adventure, there is no end to the options open to you. Just remember, the purpose of a honeymoon is to have a time in your lives when, as newlyweds, everything is special because the two of you are finally husband and wife.