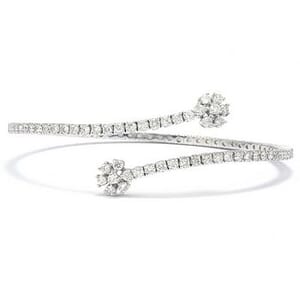 SKU: 3467
Price: $8,018
$8,018 ,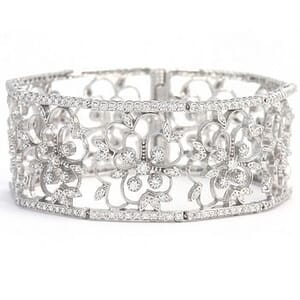 SKU: 3402
Price: $22,750
$22,750 ,
Diamond Bangles
The design of diamond bangles vary is shape and sizes. Some can cater to more bold tastes while others might be elegant and stunning. The Diamond Bangle is one of the oldest forms of jewellery and is an essential gift piece for any outfit and occasion. Choose and customise from our 6 quality metals range from 14K White, 14K Yellow, Rose, 18K White, 18K Yellow Gold and Platinum.
Need further assistance with Diamond Bangles designs? Speak with our qualified gemologists – the consultation is free and they aren't paid commission which means you get objective impartial advice! Or do you live in Melbourne? Come visit our showroom.
Contact us on 1300 361 873 or complete our online enquiry form.
The search you have made found no items. Do not be alarm, we might still be able to source you the item you are searching for. Therefore, please fill in your information and we will get back to you within 24 hours
Have Not Found What You Are After?
We Custom Make
We can custom make any ring style therefore please fill in the following form and will get back to you with a quote within 24 hours.
Submit