Popular Engagement Rings Australia

From our experience it is evident that each state in Australia leans towards a certain type of engagement ring. So check out which engagement ring your state prefers and see whether you agree or disagree with your states choice in diamond jewellery.

Sydney has shown a very large interest in side stones, it appears that most Syndeysiders enjoy a bit of bling bling when it comes to choosing an engagement ring.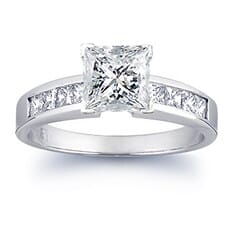 Sydney you have chosen a sensational engagement ring: A princess centre diamond set with 8 princess stones in a channel setting.

Perth appears to be more on the conservative side, opting for the traditional solitaire engagement ring. You cannot go wrong with a beautiful yellow gold solitaire engagement ring and Perth residents obviously are aware of this.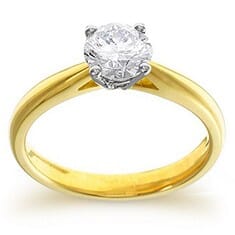 Hats off to Perth for choosing so well, who can resist a stunning round centre diamond set into a beautiful solitaire setting.

Brisbane has gone for the stunning and unique three stone look. It appears that most Brisbane engagement ring purchasers like diamonds and what better way to show off your diamonds then by having three of them!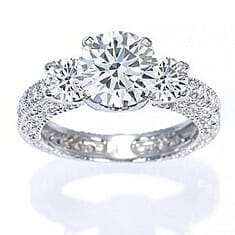 This stunning engagement ring is unique and stylish and it appears Brisbane has shown a liking to it.

There had to be one state which was undecided. Melbourne appears to have a tie. Melbournians seem to be torn between Sydney and Perth's choices - the side stone engagement ring and the classical solitaire engagement ring. Well who could really blame them when both engagement rings are beautiful.